VOGUE STORIES
This time, Indians were victorious at the 80th Golden Globes
80th Golden Globes Awards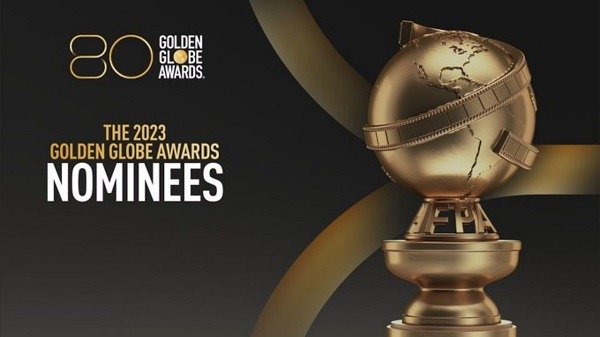 The 80th edition of the Golden Globes Awards was held on January 10th 2023 in Beverly Hills, California. The best actors, actresses of 2022 were gathered at the Beverly Hilton Hotel. All the famous stars spread light on the gray carpet there. They were wearing fancy clothes. Check out the best fashions out there:
This time, Indians were victorious at the Golden Globe. The fame of the movie 'RRR' was also spread at the Golden Globe Awards. Actor Ram Charan of this movie appeared in a black sherwani by Indian designer Tarun Tahilani
01
'Ozark'-star Julia Garner showed up in a pink Gucci dress. Around her neck was a diamond necklace by Day Bears. Garner's outfit was not wasted, returning home with the award for Best Supporting Actress. Source AFP
02
Australian actress Margot Robbie appeared in a pink Chanel gown. The halter-neck dress took about 750 hours to make. Source Twitter
03
Angela Bassett won the Golden Globe as the first actress from the Marvel Cinematic Universe. She wore a gray sleeveless sequined Pamela Rowland gown on the day she made history. Picture: AFP
04
Michelle Yeoh has made history as the first Malaysian actress to win a Golden Globe. He received an award for his outstanding performance in the movie 'Everything Everywhere All at Once'. She appeared on the Golden Globes gray carpet in a strapless peplum dress by Armani.
05
Lily James appeared in a 75-yard long red silk gown by Versace. Even though she didn't win an award, her red rose-like dress won fans' hearts: AFP
06
American actress Jenna Ortega is at the peak of popularity with Netflix's 'Wednesday' series. Her outstanding performance as 'Wednesday Adams' earned her recognition as a goth fashion icon. However, Jenna appeared as a complete opposite of her character. Gucci's brown gown was accompanied by jewelry by Tiffany & Co. Photo: AFP
07
Fashion icons will be talked about and Andrew Garfield's name will not come, there is no such thing! The British actor appeared in a brown suit by the brand Zegna, carrying an Omega watch: Photos-AFP
08
'I'm here today just to have fun' were Donald Glover's first words when he stepped on the gray carpet at the Golden Globes. The clothes also supported his statement hundred percent. He was wearing white trousers and a black blazer
09.
Don't mistake Oscar-winner Jessica Chastain for Spider-Woman again! The American actress appeared in a crystal spiderweb dress by Oscar de la Renta. It took about 585 hours to make the completely handwoven garment
10
Selena Gomez appeared on stage at the Golden Globes in a black Valentino gown. It was accompanied by purple sleeves.
11
'Black Panther'-star Letitia Wright is spotted in an orange-and-white dress by Prada. Although he did not get the award, he caught everyone's attention with his outfit.
12
Actress Daisy Edgar-Jones appeared in a sequined Gucci dress.